Year 1
Our final term together as a Year 1 class
This term will see Year 1 complete their 'One Planet, Many Worlds' theme
We will be continuing to practise our map skills as we explore the United Kingdom and how we would travel the length and breadth of the country. The children will have their final cooking lesson, preparing fruit salad and consider the similarities and differences between Scotland and the United Kingdom.
As part of our Design and technology work, the class will be designing containers for the salads they have made. We will also be learning more about where our food comes from.
In our art lessons, we will be suing clay to create a sculpture of a piece of fruit and learn about the work of Kandinsky. This will give the children the opportunity to create a piece of artwork in the style of Wassily Kandinsky.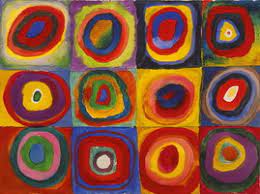 Inside the Year 1 classroom.
The children will continue to participate in weekly maths, writing and reading lessons until the end of term. In maths we will be finishing our units on money and time and revisiting place value within 100. On Friday's, the class will learn about science and they will also have 2 RE lessons a week. PE lessons will continue on Wednesday afternoons until the end of term.
Working with your child at home
There is an expectation that children will read at home daily. Please ensure that you note what has been read in your child's reading diaries and send these to school every day. A member of the Year One teaching team will check reading diaries regularly and a reward system will be used to help children celebrate the books they have read.
I will also be sending home spelling homework for you to complete with your child. If you have any questions about this, please ask, and I will point you in the right direction for extra supporting resources.
A final note
It has been a pleasure teaching your children this year, and I am looking forward to our final weeks together.