FOSH News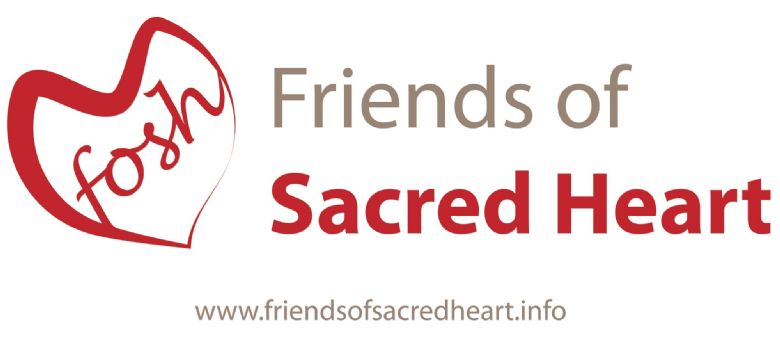 Friends of Sacred Heart (FOSH) bringing together parents, pupils, staff and the community
At FOSH we aim to provide closer links between home and school, it is an excellent way to bring staff, parents and friends together socially in support of a common goal.
Every parent automatically becomes a member of FOSH for the duration their child attends Sacred Heart School. Your level of involvement is entirely up to you.
We value your involvement and support. We are always looking for people to volunteer their time and services throughout the year, become more involved in the running of events and, of course, people to support the variety of events and activities.
"Together we can help provide the added extras that helps make our children's time at Sacred Heart School fantastic".
Our Mission and Purpose
'To advance the education of pupils in the school by developing effective relationships between the staff, parents and others associated with the school and engaging in activities, or providing extra facilities or equipment the school would not have a budget for. We aim to do this through the organisation of sociable and fun events for all families, while actively promoting good relationships within the school community.'
Fundraising
FOSH raises funds to support our children's education and generally contributes to the 'added extras' that help to make their time and experience at Sacred Heart School better.
Some of the things that FOSH have funded include: (look out for the 'love from FOSH' Plaques)
Contribution to class day trips for every child
Balance bikes for Foundation
Books for all children – handed out at Parent's Evening
Egg incubator
Decoration of KS1 corridor
Yr 6 leaver hoodies
Christmas tree for the school hall
How Can You Get Involved?
We believe that everyone involved in the life of Sacred Heart is part of FOSH, how much you want to get involved is up to you! Our meetings are advertised in advance and new faces are always welcome. There is no expectation of the time you can commit but any time you have is always welcome. We have a wide circle of volunteers who help with events but if you would like to know more please feel free to approach one of the FOSH members who commit to regularly attending meetings.
It really is a case of 'many hands make light work'. It doesn't matter if you can't help on a regular basis, or even if you can't come into school. There are always little jobs that can be done from home if you have half an hour to spare e.g. wrapping gifts, preparing raffle tickets etc. We really couldn't achieve what we do without the unseen 'army of help' that exists in school.
Finding out about FOSH
FOSH PTA Committee
FOSH is a registered charity 1106661 and is managed by a committee.
The committee is:
Chair: Caroline Rayner
Treasurer: Sue Evans
Minutes Secretary: Coralie Huson
Contact us: enquiries@friendsofsacredheart.info