Catering
School Lunch Provision
We have hot and cold options for school meals five days a week. We currently have hot and cold grab bag options as per the menu below, allowing us to minimise contact between bubbles.
They are prepared by Dolce in our school kitchen and cost £2.25 per day.
If you wish your child to have school meals you can pre-book and arrange payment for them on your Live Kitchen Account.
http://www.live-kitchen.co.uk/cashless/
To log in to your Live Kitchen account click here.
If you think you may be entitled to Free School Meals, please complete a form available from the school office or download the form below and bring it in to the school office.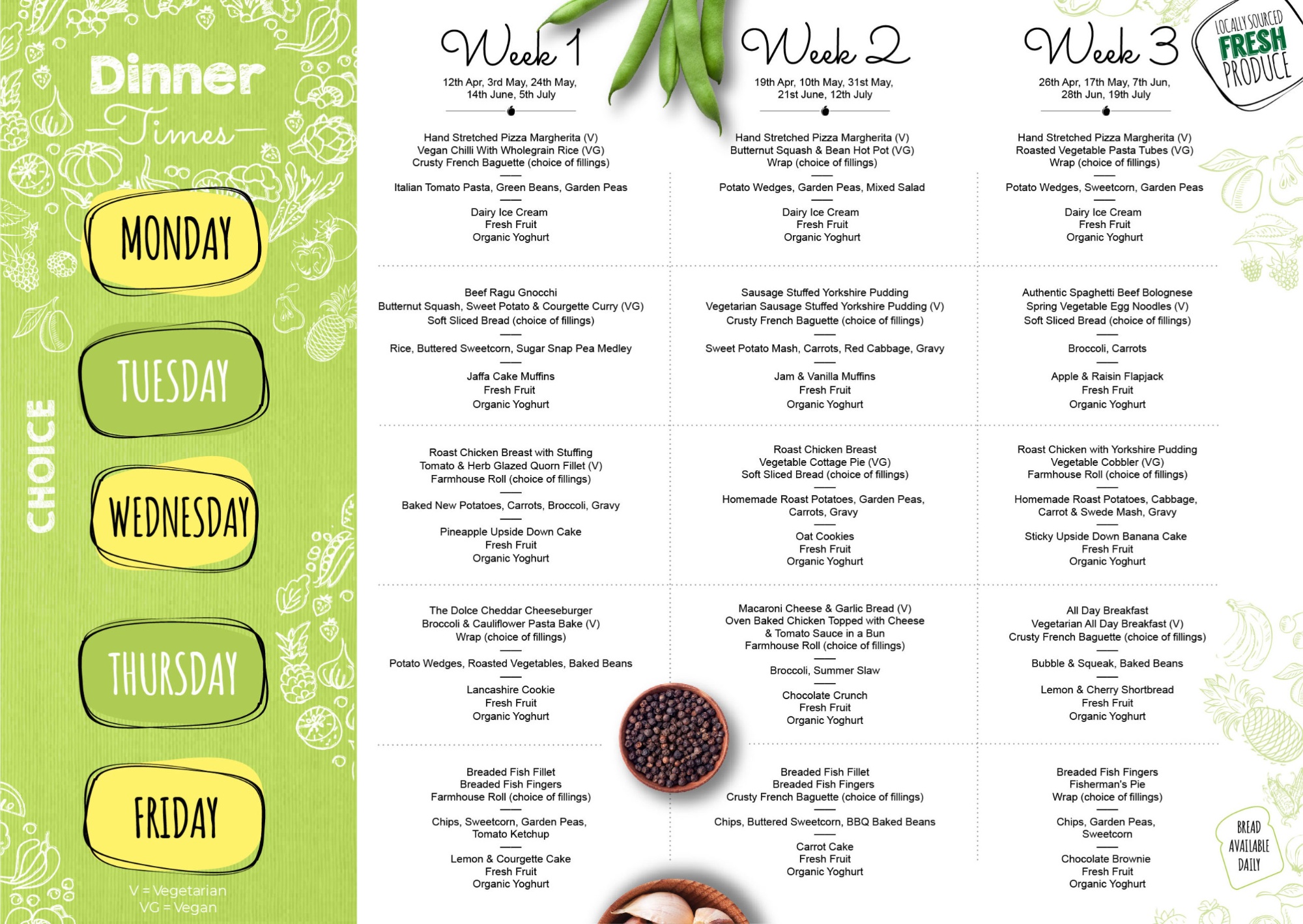 Coolmilk Provision
We run a Cool Milk Scheme providing free milk to all our children under 5 years, with the option for parents to continue paying from then on.
If you require information, please click on the link to the Cool Milk Website.