Learning Together Week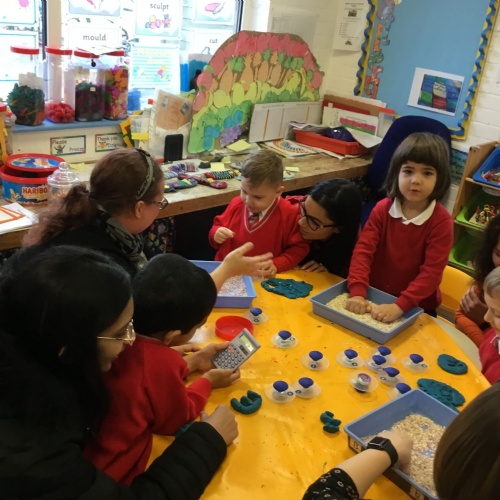 This week parents had the opportunity to come to school to join us in Parental Engagement week.
Teachers demonstrated how children are taught language and vocabulary at Sacred Heart. Parents had a hands-on experience in the classroom and were given tips and techniques to be able to support their children at home.
Thank you to all the parents and carers who came into school this week and reminding you that the Year 2 Learning session is on Monday 18th November.